Peter Propp has spent his career helping consumer and b-b companies develop and execute marketing strategies to address business needs. An active consumer of popular culture and evolving technology, Mr. Propp builds thoughtful concepts that leverage trends such as mobile apps, social media marketing, and online video to raise awareness and generate sales. An able writer, he has written many websites, biographies, press releases, print ads and radio spots.
In 1995, following early jobs in Public Relations and Sports Marketing,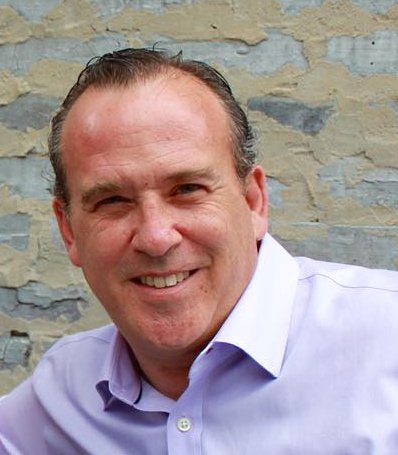 he joined IBM as one of the company's first employees solely focused on Internet business opportunities.  He worked in a number of roles in his first years at IBM, including business development lead for World Avenue, IBM's online retail mall.
In 1997, Mr. Propp became business development manager on the team that would eventually produce IBM's WebSphere product family.  He represented the customer point of view to the product team and senior management, helped customers move from earlier technology platforms to the Java standards based products that formed the nucleus of the WebSphere family, now a multi-billion business that supports the Web Business Integration efforts for many of the world's most sophisticated web applications.
Mr. Propp sold the first WebSphere licenses and leveraged each successful account into additional sales, including deals at Aetna, Schwab, Fidelity, Fireman's Fund, and many others.  During this time, he developed the original marketing and sales approaches, coached sellers and consultants from around the world on how to solve customer problems with WebSphere.  He later ran Global Marketing for the WebSphere Application Server and Studio.
In later IBM roles, Mr. Propp developed the initial strategy and then ran the global recruit marketing team for IBM's PartnerWorld Industry Networks, an industry-centric approach to encouraging ISVs to embrace IBM technology by connecting them to IBMs industry-centric sales teams.  He was later named Business Unit Executive, Worldwide ISV Sales, for IBM Software Group.
In 2009 he began his consulting practice with a long-term engagement with collaborative innovation software provider, Imaginatik, where he served as VP of Marketing.  His consulting roster includes traditional companies looking to leverage modern techniques, venture-backed technology companies in need of disciplined approach to making product marketing and go-to-market decisions, and individuals looking to leverage social media techniques to enhance their personal brand.
In 2012 Peter helped launch the Stamford Innovation Center in Stamford, CT.  While his title was Chief Marketing Officer, Peter led operations, IT, strategy, sponsorship and business development for the incubator which was the largest startup incubator between Boston and New York City.  The facility boasted more than 150 daily members at its peak and was the original home for a number of outstanding startups including Arccos Golf, Tru Optik, Media Crossing, eBrevia and SmartMD. SIC hosted hundreds of events each year including 5 Startup Weekends, weekly and monthly meetups, and classes on everything from resume writing and job hunting to startup finance, marketing, web and mobile programming, investor presentations and much more.  SIC is no longer open as a coworking facility/incubator.
The Sikorsky Aircraft division of Lockheed Martin was SIC's founding sponsor.  Over time, Peter became was asked to advise Sikorsky in the development of their highly regarded corporate innovation program, the Sikorsky Entrepreneurial Challenge. This corporate innovation program identifies priorities from Sikorsky R&D and product teams and then recruits cutting edge technology companies from around the world to solve those problems and ideally develop a relationship with Sikorsky and parent Lockheed Martin.  Peter's focus was in helping Sikorsky focus on generally understood technology areas so that startups and tech teams from around the world could understand the need and the opportunity and be willing to submit their ideas to Sikorsky.  Some of the winning teams that Peter coached as part of the Sikorsky program include: Solace (wireless electricity),  Cognituum (general artificial intelligence), Liquid Piston (next-gen combustion).
Peter also consults to a variety of small and large organizations on marketing, strategy, and technology.
He holds a degree in English Literature from Kenyon College in Gambier, Ohio.
Specialties:
Business development, marketing and business strategy, value proposition writing, branding, channel sales/marketing, social media/inbound marketing, SEO/web strategy, business/blog writing, demand generation marketing, user group marketing.
Associations:
Founder —  FairCo TEEM Meetup, Westport, CT
CMO Marketing —  Stamford Innovation Center, Stamford, CT
Advisory Board Member — NYU Mindful Education Lab, Board of Advisors
Co-Founder, President — Northeast Community Innovation Corp.
Education:
Kenyon College, Gambier, OH
Selected Recent Clients:
Data-Mail, Elsevier, Imaginatik, Intelisent, Social Shield, Outfox Solutions, Inbound Writer, Neurolingo, MLB.com, Hershey's, GE, FIDO, The Alexander Group, Architectural Designs, Whitmyer IP Group (WHIPgroup), Sikorsky Aircraft/Lockheed Martin.
Past Clients:  IBM, Kodak, Xerox, Wendy's, Pizza Hut, Pepsi, Pfizer, Fireman's Fund, Schwab, Aetna